October 6th 2021 I am pleased to announce that my office is now offering an online public portal. This portal will allow to the public to view the Ross County Jail Roster, view the calls for service log, view the daily media release report, submit anonymous tips to my office, request extra patrols of your neighborhood or residence, and give feedback or make suggestions to my office.
The portal can be reached at: https://ross-so-oh.zuercherportal.com/.
George W. Lavender Jr.
Inmate Roster
September 29th 2021, The Ross County Jail Justice Web interface is now back in service.
NEW! At your Ross County Sheriff's Office.
Ross County is currently experiencing an increase in drug overdoses.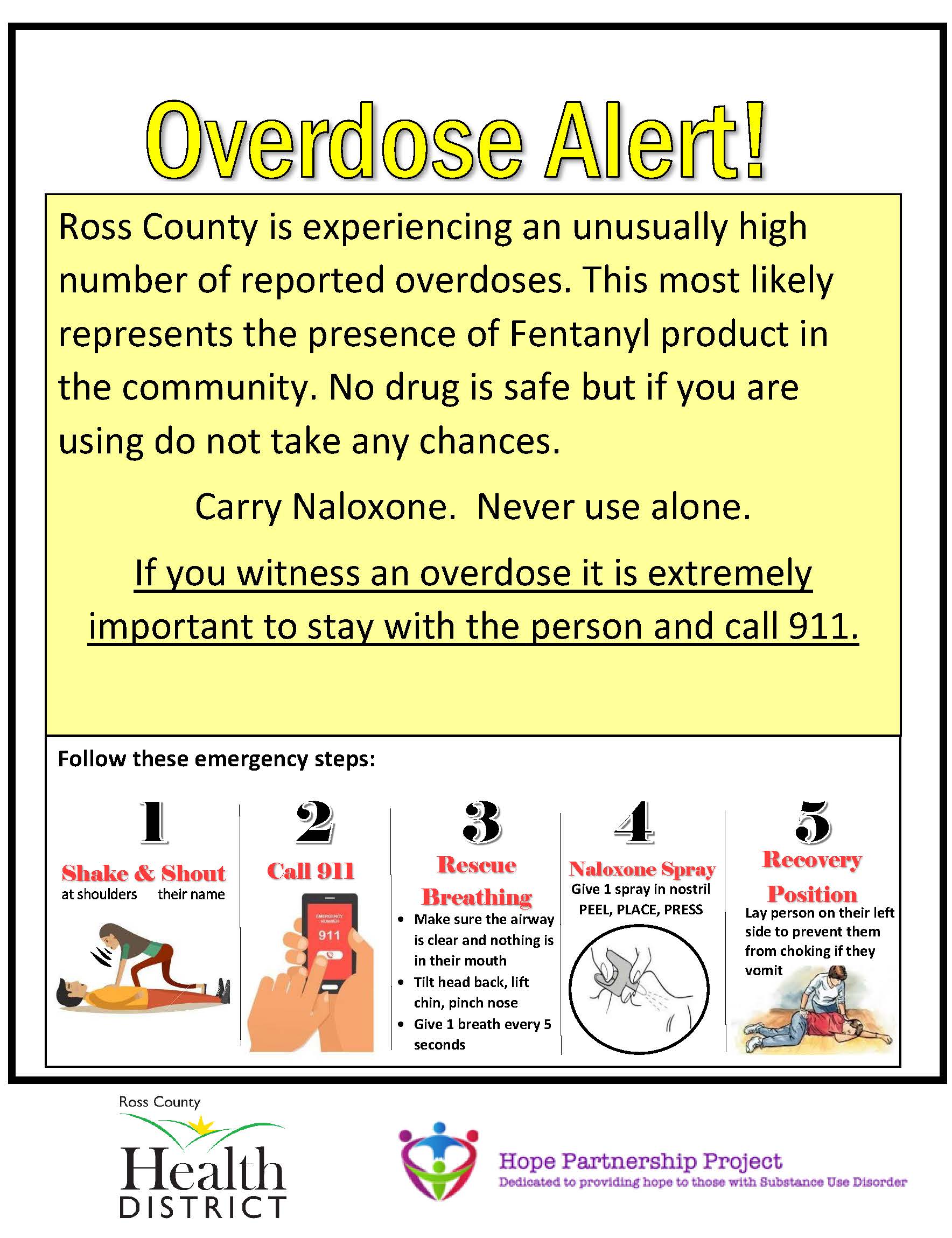 Ross County and the City of Chillicothe through the Ross County Emergency Management agency have joined to provide a new mass notification system. Subscribers can receive voice, text and or email alerts. This will be used to provide weather warnings, emergency notifications and other notifications that may affect the safety and wellbeing of Ross County residents, employees, employers and visitors. Anyone can subscribe to this service. The service is free to all subscribers.
The enrollment form has an address field that is required but it does not have to be a Ross County address.
Subscription Link: http://entry.inspironlogistics.com/ross_oh/wens.cfm
To view the Ross County Sheriff's Office retention schedule click HERE
To view the policy on public records requests and copying please click HERE
If you need to contact or just want more information on the Ross County Sheriff's Office Day Reporting Program please visit:
Administrative Office Hours. Monday thru Friday 8:00 AM to 4:00 PM
740-773-1186 Administrative Office
740-773-1187 Jail
740-773-1248 Fax
Administrative Offices will be closed on the following holidays.
New Years Day
Martin Luther King Jr. Day
Presidents Day
Memorial Day
Independence Day
Labor Day
Columbus day
Veterans Day
Thanksgiving Day
Christmas Day