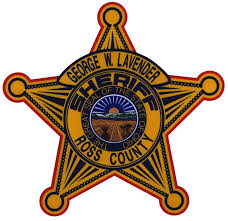 Ross County Registered Sexual Offenders
The Sex Offender Registration is controlled by the Corrections Division and under the direction of
Major William White , Jail Administrator and Staff Captain Glenn Detty, Assistant Jail Administrator of the Ross County Sheriff's Office .
For more information or if you need to register,
or have any questions regarding Sexual Offenders, contact the following personnel.

Staff Captain Glenn Detty
Deputy Angie Holllis

Deputy Angie Hollis
Registrations of offenders will be held Monday thru Friday from 1:00 PM to 4:00 PM
(740) 702-3407 Terry Collins Re-Entry Center
For information on Possible Sex Offenders in your area click link below.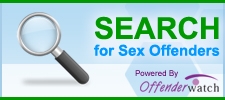 Child Safety Information Documentation
Click on link below to view safety tips
DISCLAIMER: Under the Ohio Revised Code Section 149.48, the Public Records Law, any of the public records of the ROSS County Sheriff's Office are available for review upon request, subject to statutorily-authorized editing of exempt or confidential information. Your continued access to the ROSS County Sheriff's Sexual Offender information via this web site constitutes your request to view elected information. By continuing to access this area of the web site, you are "Electronically Requesting" to view this public information.
The ROSS County Sheriff's Office updates this information regularly, trying to assure that it is complete and accurate, however this information can change quickly. You are cautioned that information provided on this site may not reflect the current residence, status, or other information regarding an offender. If you believe that any of the information found in these records is in error, please contact the Ross County Sheriff's Sexual Offender Registration deputies at 28 North Paint Street, Chillicothe, OH, 45601, Phone (740) 773-1186 This information is made available for the purpose of informing the public. Anyone who uses this information to commit a criminal act against another person is subject to criminal prosecution.