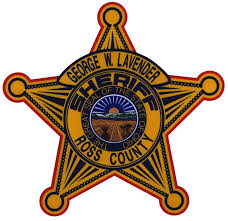 Ross County Sheriff's Office Telephone Directory
To make sure your calls get answered by the appropriate staff, Sheriff Lavender is pleased to introduce a new telephone auto attendant. Please see the info below.
As always if this is an emergency hang up and dial 911 Below are the options and a list of our phone extensions.
If you know your parties extension number, enter it now.
For Dispatch press 2
For Records press 3
For Concealed Handgun license press 4
For Sheriffs Sales press 5
For Detectives press 6
For the Road Captain press 7
For the Jail press 8
For Sheriff Lavender press 9
For all other calls press 0 or stay on the line. This will ring to Dispatch.
We have also added a direct number for Concealed Handgun License appointments and information: 740-779-1931.
Phone Extension Directory

Adair, Max Detective Sgt 165
Addy, Joey Detective Sgt 169
Brooks, JR IT & Records 167
Brooks, Martin Detective Sgt 149
Claypool, Kevin Lt., IT, 911 Records & Dispatch 127
Crosier, Heather Sgt. Training & Standards 173
Detty, Glenn Jail Administrator 126
Dick, John Jail Case Manger 118
Hamman, Thomas Evidence 155
Gannon, Jason Detective Sgt 171
Hall, Vicki Concealed Handgun License 164
Hollis, Thomas Chief Deputy 119
Large, Matthew Lt., Assistant Jail Administrator 174
Lavender, George Sheriff 112
Layne, Jennifer Sheriffs Sales, Records 117
McKeever, Dennis Captain Road Patrol 113
Mougey, Andrea Civil, Payroll 124
Murray, Josh Records 168
Pierce, Kevin Lt. Road Patrol 156
Pinkerton, Tracy Dare 131
Preston, Michael Staff Captain, Detectives, PIO 116
Ray, Cheryl Lt. Colonel, Civil 123
Rulman, Amanda Records, Papers and Civil Process 122
Schmidt, Emily Administrative Assistant to Sheriff 157
Scholl, Pam Civil, Jail Commissary 103
Weber, Dave Crime Prevention, Community Programs 163
Wheaton, Tony Detective Sgt 172